Run the Virtual Leprechaun Chase!
In addition to the in-person race, the Leprechaun Chase also offers a virtual race option for those lads and lasses who prefer to run their own course on their own schedule.
Get Registered
Run your own course on your own schedule. 
Get Your Gear
You'll have two options for taking receipt of your registration package
1. In-Person Packet Pickup
You can attend the either Advanced or Race Day Packet Pickup with all in-person runners and pick up your packet.
2. Have It Shipped for FREE
Your packet will be automatically mailed to you as soon as possible after the Virtual Event window if you don't pick it up at In-Person Packet Pickup. This shipping is included in your virtual race registration at no additional cost.
Run and Submit Your Time
Submit your virtual run time during the Virtual Event window of Tuesday, February 28th, 2023 to Sunday, March 12th, 2023. Just pick a course of your choice and knock out your 10K. Submitting your time is done through the RunSignUp registration system that you used to register for the race. Here are the steps to submit your virtual run time:
1. Login to your RunSignUp account and make sure you have the correct person selected.
2. Select the "Upcoming Events" tab. Then select "Submit Virtual Results."
3. Complete the the form and submit your result!
4. Your entry will now show in the virtual race results. Congratulations!
Celebrate
We'll email race results as quickly as possible after the Virtual Event window so you can see how you fared against the rest of the field. Then, we highly suggest doing a little Irish jig and share your accomplishment on all the social medias. You've completed the virtual Leprechaun Chase.
Virtual Race Registration Package
Your registration package includes the virtual race plus all these swagalicious treats…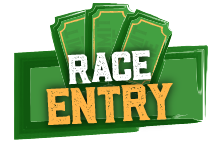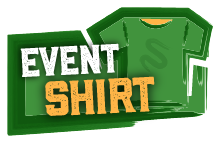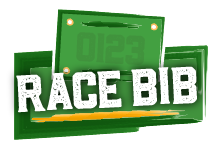 Registration Flexibility
Registered for the In-Person Event, But Want to Run Virtually?
 Some athletes that originally registered for the in-person event may wish to transfer to the virtual event. This can be done for free anytime up until 10 days prior to race day at 11:59 PM CST. Within 10 days of race day, athletes may transfer to the virtual event for a $10 transfer fee anytime up until the day before race day at 11:59 PM CST. Registered in-person event athletes can transfer to the virtual event by following the instructions on the Manage Your Registration page.