Leprechaun Chase 10K  |  3.2.2024  | 4:00 PM |  Ashland, NE

Leprechaun Chase® – A 10K Run with a Twist

The Leprechaun Chase isn't just a 10K with kilt-wearing bagpipers—this is a chase of lads versus lasses. The race kicks off with the lasses in the first wave, followed by the lads (5½ minutes later.) Whoever crosses the finish line first wins the coveted Leprechaun Chase Green Jacket. Who will it be this year? The pot o' gold is in your court.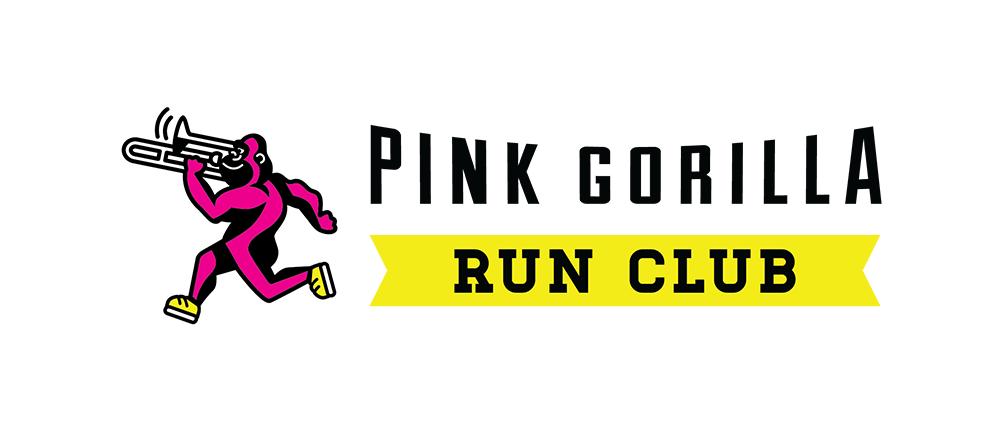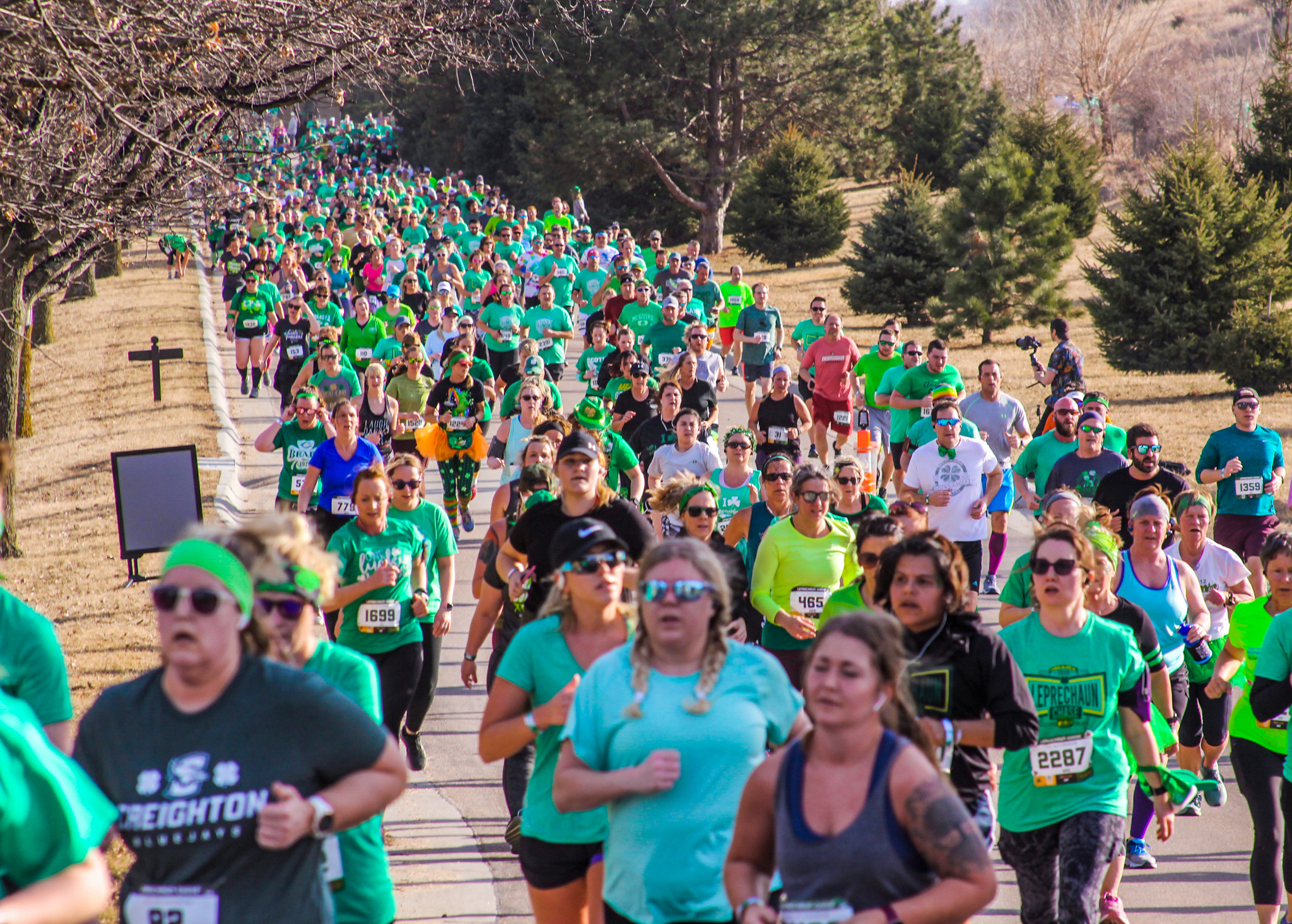 "ABSOLUTELY AMAZING...
Pink Gorilla events are so well organized and runner friendly!! Loved the run."
Jeanen F.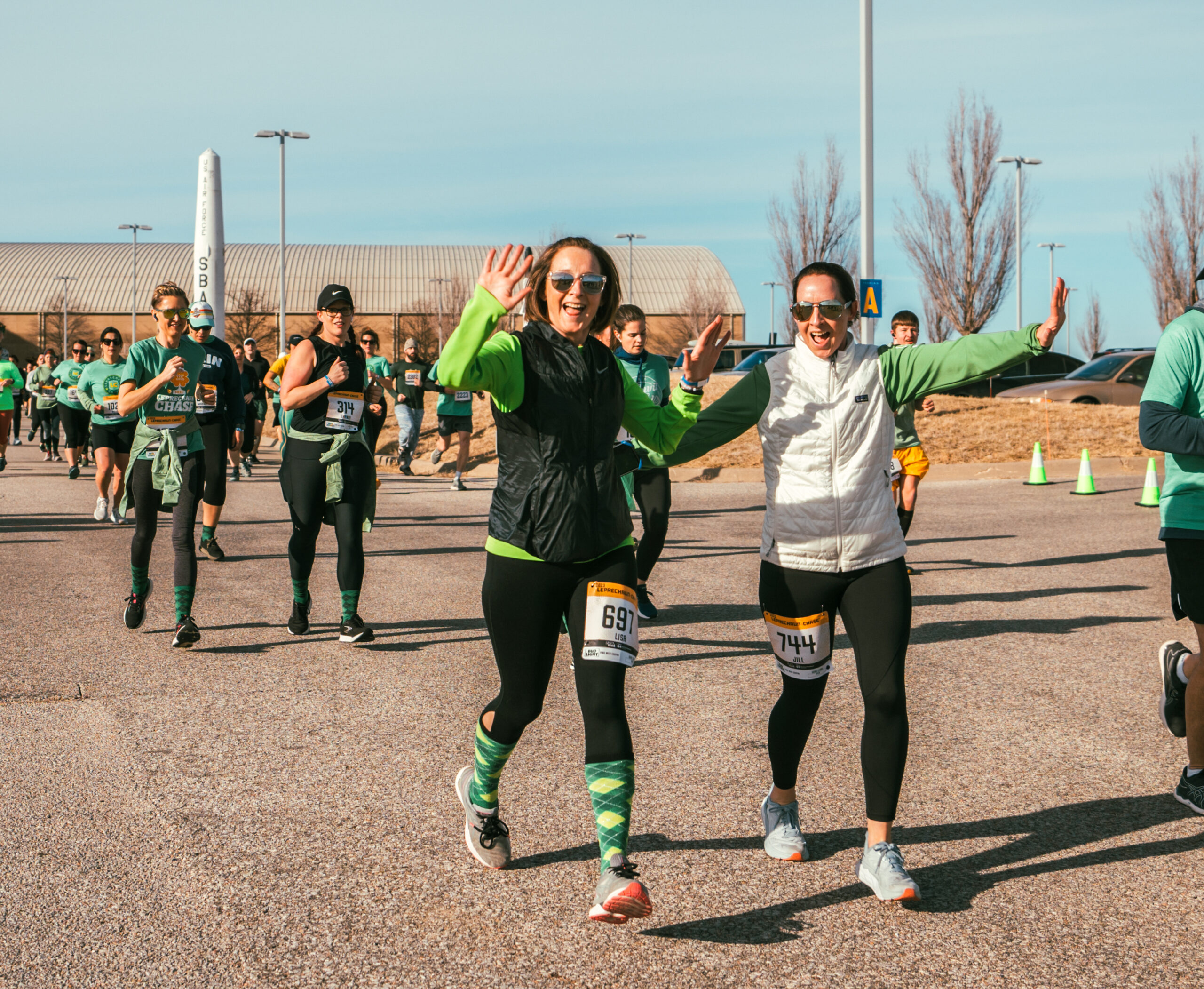 "DEFINITELY RECOMMEND IT...
Always one of the best races in Nebraska! Organized, fun, and always great entertainment along the route"
Jocelyn C.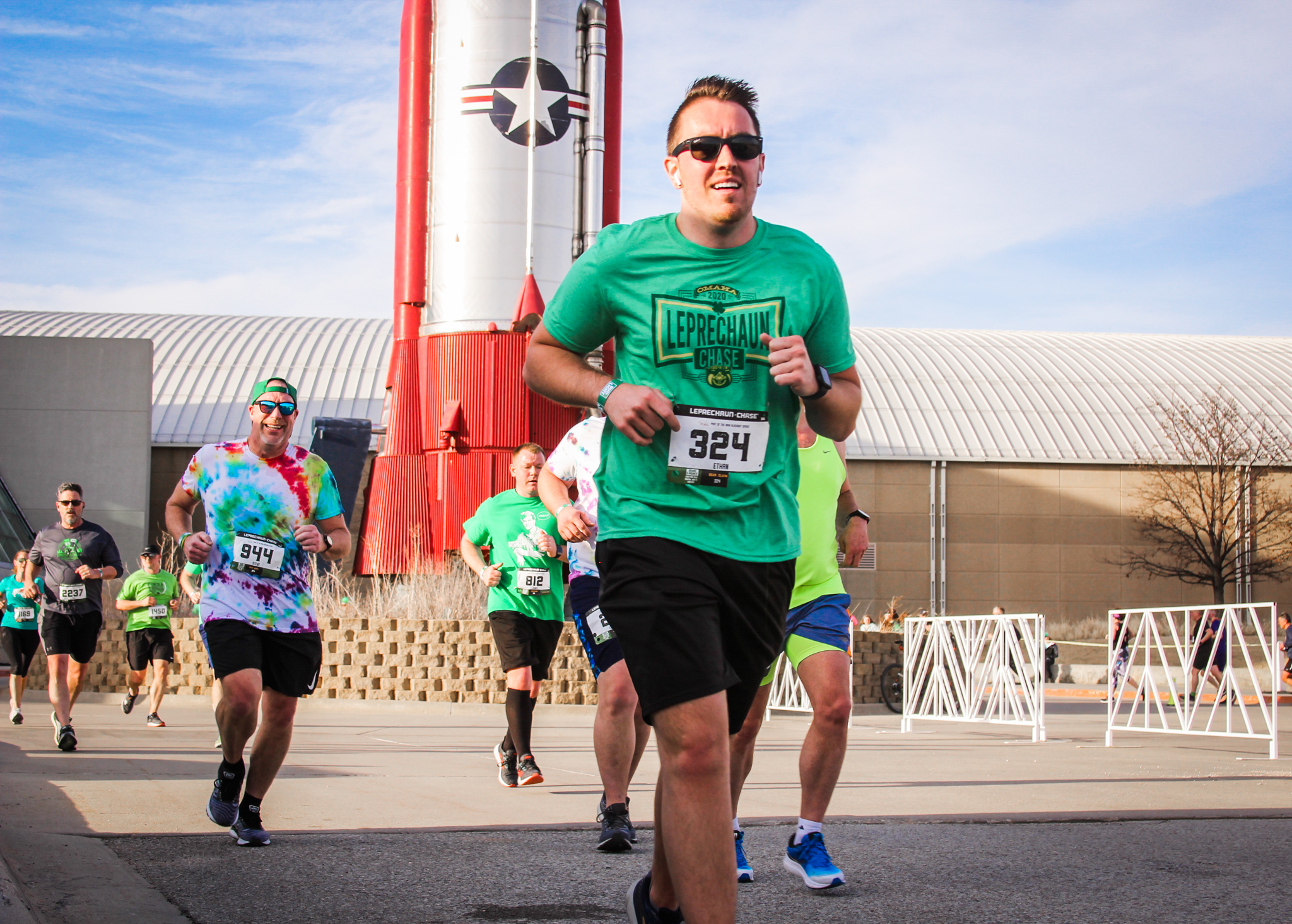 "ONE OF THE COOLEST RACES OF ALL TIME...
Weather seems to be perfect in early March, the Sac museum is alway interesting but when the warning siren goes off and the giant hangar doors open, it's GAME ON!"
Daniel H.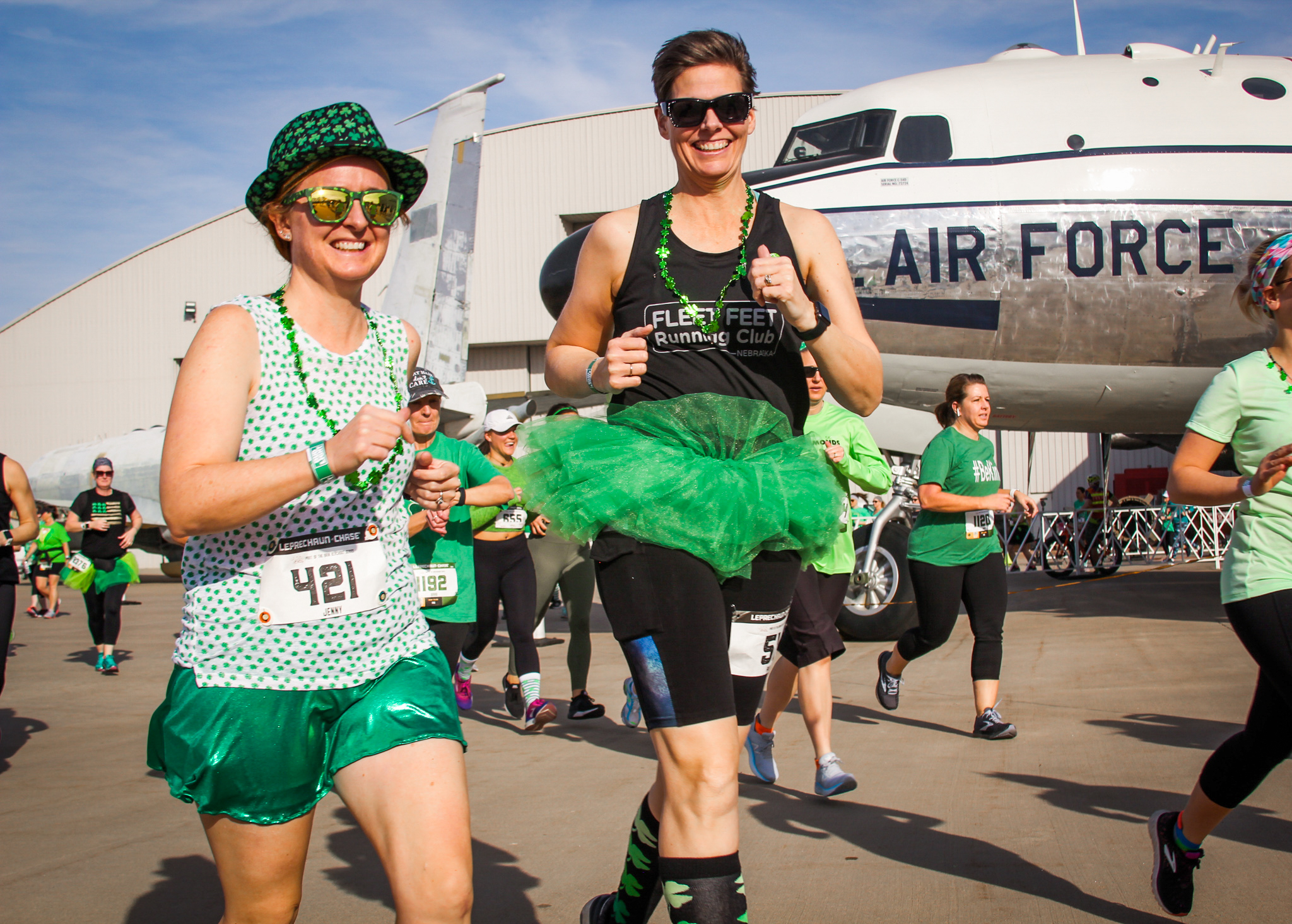 "I HAD SO MUCH FUN...
This race was the most well put together event of its kind that I have ever attended. From the airplane hanger starting line to bagpipe players every couple of miles and a festival at the finish, I had so much fun!"
Grace W.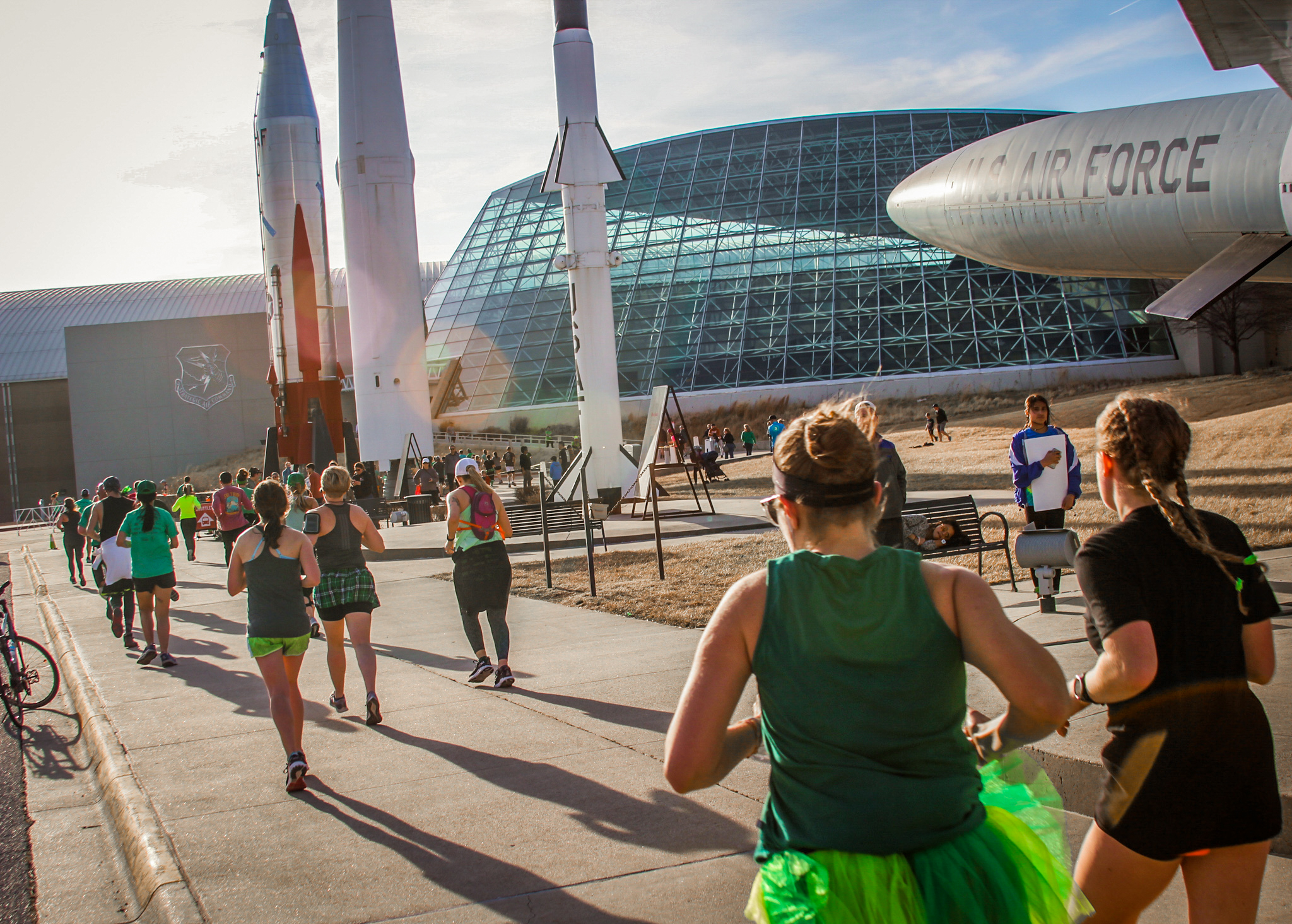 "THE RACE WAS GREAT... PERFECT DAY...
The other participants were a great force to help motivate and keep everyone going. The coordination team and the others along the race route were great with the cheering, water supply and helping keep everyone in check!
Noel N.