Race day is Saturday, March 2, 2024
Meet us for the Leprechaun Chase 10K. Bring your skill (and a little luck) and run a PR while decked out in green from head to toe. Lasses start the race in the first wave and the lads chase them 5 ½ minutes later. Whoever finishes the race first wins the coveted Leprechaun Chase Green Jacket!
Public Registration opens Friday, December 1, 2023 at 10:00 AM.
Your registration package includes the race (duh!), fun surprises galore, and community fundraising. Plus, all these swagalicious treats…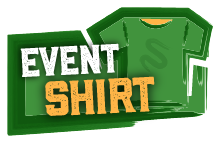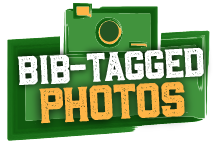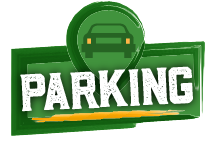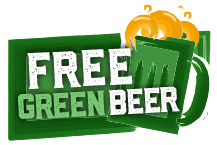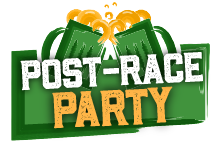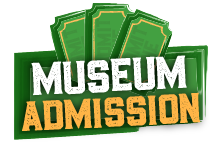 Pink Gorilla Events | Registration Guarantee 
We know stuff happens and have created registration policies with as much flexibility as possible so you can register with confidence.
Here are some options if your plans change after registering:
Read More
Run the Virtual Race!
Athletes may transfer to the virtual event for free anytime up until 10 days prior to race day at 11:59 PM CST. Within 10 days of race day, athletes may transfer to the virtual event for a $10 transfer fee anytime up until the day before race day at 11:59 PM CST.
Run your own course on your own schedule and still get all of this year's awesome swag shipped to you at no additional cost.
Run Next Year's Race!
Athletes may defer their in-person registration to the next year for free anytime 30 days or more prior to race day. Deadline is February 1, 2024 at 11:59 PM.
What if local health directives impact an event on the scheduled date?
Our goal will be to first alter the event to fit within the local health directives and still provide runners with the high quality experience they have come to expect from Pink Gorilla Events. This might mean having multiple wave starts, extending the event to over an entire weekend, or modifying the route. If this is not possible, we will explore moving the race date to later in the year.
If event alterations or postponement are not possible, all registered in-person participants will take part in the virtual event. They will receive participant materials for the current year's virtual event including any optionally selected paid add-ons which will be shipped to them for free. They will also receive a 20% discount for the in-person event of the same race for the following year or a discount of $10.00 should the participant choose to register for the following year's BRIN Series.
See Complete Registration Policies
The Pink Gorilla Events Elite Program makes it simple for Elite Athletes to register and receive elite athlete discounts for all qualifying Pink Gorilla Events races.