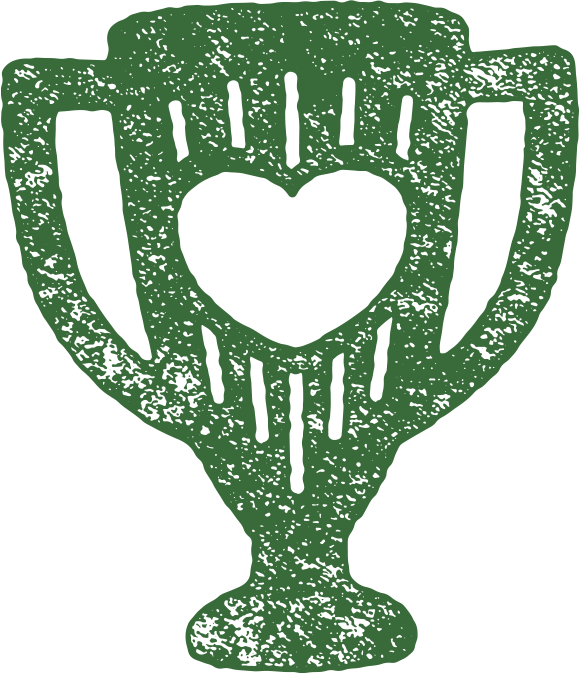 This isn't your average
St. Paddy's Day Run.
Meet us at Principle Park for the Leprechaun Chase® 10K Des Moines! Bring your skill (and a little luck) and run a PR while decked out in green from head to toe. Lasses start the race in the first wave and the lads chase them 5 ½ minutes later. Whoever finishes the race first wins a free beer for their gender at the Green Beer After Party.
So hike up your green socks, slap on your green suspenders and put on every shamrock thing you own. You might even win "Best Dressed" lad or lass award or take home a Pint Glass Award for the top 3 in your age group.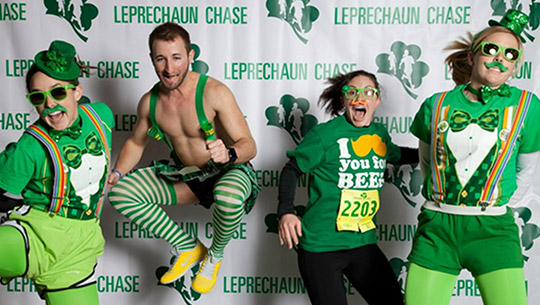 ADVANCED PACKET PICK UP
DES MOINES
Friday March 8th, 2019
11:00 am to 6:00 pm
Principal Park Stadium – Gate B
1 Line Dr, Des Moines, IA 50309
SATURDAY
RACE DAY PACKET PICKUP
PRINCIPAL PARK STADIUM

Packet Pick-Up will be available on race day, but we STRONGLY encourage you to pick it up in advance. After all, why stand in line when you could be showing off your finest Irish jig?
Parking
Parking is FREE and is available surrounding Principal Park. Arrive early to get a good spot. Overflow parking is available throughout downtown Des Moines.
Principal Park
1 Line Drive
Des Moines, IA 50309
View Map
Green Beer After Party
A few blocks away from the finish line is the Billion Fiat Green Beer After Party hosted at El Bait Shop where the good times will continue with food, drinks and awards ceremony.  Here the winning wave will relish in their free drink and the losing side will have to dream of next year.
Overall winners, age group winners and Best Dressed Lads and Lasses will be recognized.
BEER
Over 100 to choose from
FOOD
El Bait Shop
AWARDS
Overall Winner – $100 Bonus
Top 3 Age Group Lads & Lasses
Best Dressed Award Top 3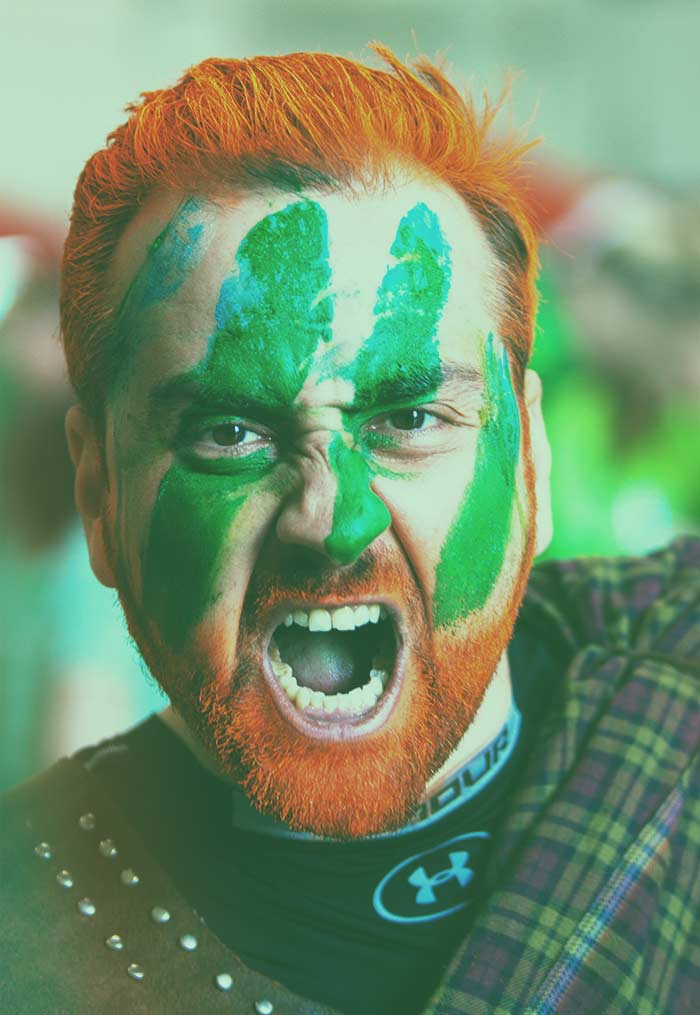 Awards (If You're Feelin' Lucky)
Stay for the Green Beer After Party to see who walks away with a piece o' gold. Practice your celebration jig in case you win one of these fine awards:
Overall Winner:
$100 Cash Bonus
Top 3 Lads & Top 3 Lasses:
$100, $75, $50 Gift Certificates & Leprechaun Chase 10K Pint Glass
Top Masters Lads and Lass Award (40+):
$50 Gift Certificate & Leprechaun Chase 10K Pint Glass
Top 3 Age Group (Lads and Lasses):
Leprechaun Chase 10K Pint Glasses & (1st & 2nd place receive Free Entry into following years race, 3rd place gets 50% off).
Best Dressed Awards:
Leprechaun Chase 10K Pint Glasses
Elite Athletes Registration Application &  Standards

Elite athletes looking for registration in the Leprechaun Chase® 10K must be able to meet and document the Elite Athlete Time Standards and submit the Elite Athlete Application below.
Athletes that meet the A Time standards will be provided with a coupon code for a free entry into this year's race.
Athletes that meet the B Time Standards will be able to register for sold-out races at regular registration prices.
VIEW TIME STANDARDS AND FILL OUT APPLICATION >>
Records O' the Race
Leprechaun Chase® 10K Iowa Score:
Lasses 2, Lads 5
Volunteers
The volunteers who help with this event are raising money for their local organization or charitable cause. Tell them thanks on race day for their generous support for our even and the community.
If your group is interested in volunteering, email jason@pinkgorillaevents.com to find out if we have any positions open.
Des Moines Volunteer Opportunities
Des Moines Race Week
Des Moines Race  Day

Charity of Choice
The Animal Rescue League of Iowa Inc. (ARL) is Iowa's largest nonprofit animal shelter, caring for many thousands of pets each year. The ARL serves people and pets from across the state of Iowa through its programs, which include pet adoption, humane education, pet behavior training, spay/neuter, animal cruelty intervention and much more.
The Leprechaun Chase® 10K is proud to partner with the Animal Rescue League of Iowa.  $2 per registered runner will be donated to ARL with a minimum donation of $3,000. To date $25,200 has been raised through the event!
2019 Donation | $3,000
2018 Donation | $3,655
2013 Donation | $3,000
FAQ's
Des Moines
Are Dogs or Strollers Allowed?
Sorry the course will be tight already, no dogs or strollers.  Dogs and small children are welcome to cheer along the course.
I have to cancel my registration. Do you offer refunds?
Sorry, no refunds or transfers allowed.
Post Race Shipping Policy
We can ship you your unclaimed packet, shirt, pre-ordered items, awards or shirt exchange after the race upon request, but you must cover the cost of shipping.
Why 5 ½ Minute head start?
Based upon several 10K's, it is a time that will allow both lads and lasses to be competitive.